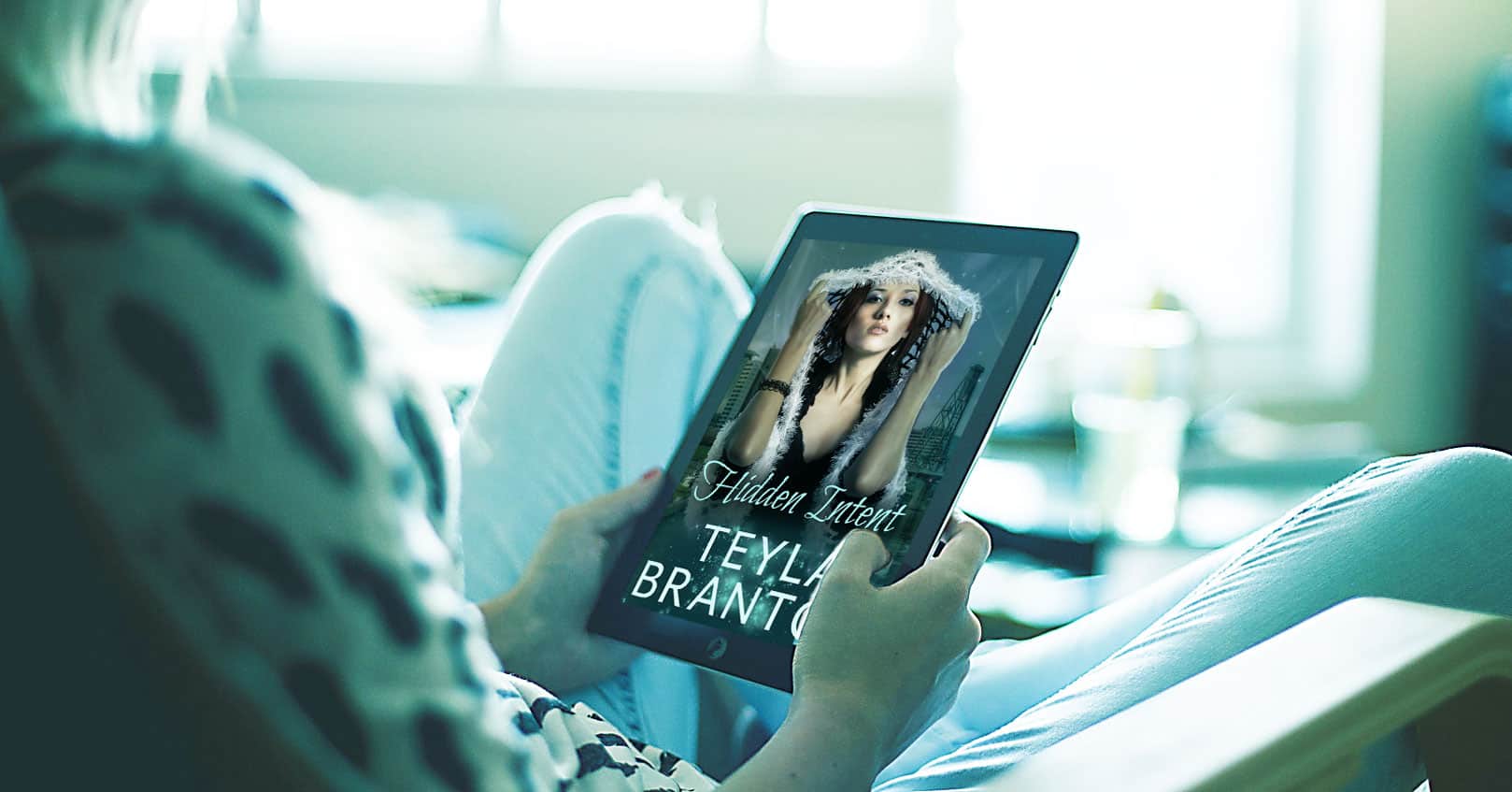 So many readers have hopped on the Kindle Unlimited (KU) bandwagon. This program allows readers to borrow ebooks for a monthly fee. Readers love KU because they can try out as many books as they can read. If they have to quit reading them because of errors or a lackluster plot, who cares? There is always another book.
Why Aren't My Books in KU?
Many readers have asked why my books are not in the KU program.
Please know that I'd LOVE to put my books in KU, but to enroll, we would have to remove my books from all other vendors like Barnes & Noble Nook, iBooks, Google Books, Kobo, Smashwords, and other smaller platforms. What about my readers on these platforms and in other countries? I've spent years growing my relationships with people who aren't chained to Amazon, and I'd hate to let them down.
Better Ranking with KU
Still, it's tempting. For independent authors and authors with small publishers, if your book isn't in KU, it's almost impossible to rank well on Amazon. Ranking means exposure and more downloads, which means an income. No wonder over a million books are in KU!
But the idea of putting all my eggs into Amazon's single basket is frightening, especially when you hear about the company closing accounts and removing books. They have complete power over who sells what and how much. For example, only yesterday Amazon announced that it won't be accepting shipments of non-essential items from their third-party sellers. While this may help some people get things they need, not being able to sale their regular items is going to devastate many small businesses already hit hard because of the coronavirus scare. I simply can't risk having something like that to what would be my sole source of income.
But I've noticed a 50% drop in proceeds from Amazon in the past year, while other platforms are holding steady. This indicates to me that those of us not enrolled are being given less and less notice by Amazon's algorithms. The bottom line hurts, and we're feeling the pressure.
It's a problem.
So there are big advantages to giving your entire livelihood over to Amazon, and I know I could make more money if we went that route. But it's generally not smart to invest in only one thing, so I'm loath to start doing that now.
Is Exclusivity Good for the Book Market?
Is the huge Amazon monopoly good for the book market? I don't think so, but Amazon is making more money that way, and thousands of readers are enjoying the "free" books for their monthly fee, so it's pretty smart on their part.
Regardless, this system won't change unless authors and publishers force it to. I used to feel that authors who went exclusively with Amazon were traitors to the rest of us. Because if every author and publisher out there refused to join, Amazon would have to rethink their system, and maybe allow all publishers and authors to participate in KU without the exclusive requirement.
But guess what? I no longer fault authors and publishers. I think they're doing the best they can. They have families they need to feed, exactly like I do, and for some, KU is the only way they can get a return on their books. (Some have even learned how to milk hundreds of thousands of dollars each year from the system.)
Amazon a Publisher?
I do see that in the publishing market, Amazon is now the world's largest publisher. In a very real way the big Zon has taken over the vanity publishing of the past. Authors and small publishers may be creating books, but Amazon is essentially their publisher. Through KU, Amazon decides what price to pay authors/publishers for each borrowed book, regardless of the retail price. They decide which books will be seen, and they make sure they have no competition where their authors are concerned.
As more authors choose to go exclusive with Amazon, the fewer books there are on other platforms, and how can a company survive such a monopoly? It's a struggle, I'm sure. And I don't believe that having all the books in the world controlled by one company is a good idea. That would be like one place to buy movies, one bank to store money, one place to buy stocks, one big entity pulling all the strings. Big Brother?
No, I don't hate Amazon. I sincerely appreciate the opportunity I have there to reach a portion of my audience. I think they're acting very smart for their business and bottom line. But I still wish they wouldn't require exclusivity.
What Readers Can Do
So what can readers do if they want to encourage healthy competition?
Well, if you're not tied to the KU program but usually buy on Amazon, maybe consider purchasing ebooks from other platforms. These days I mostly buy my books from Barnes & Noble, Kobo, or Google Books in an effort to help authors who I know are fighting to survive on a daily basis. Not only have I found their books to be generally well-written and professional, but I feel in some small way this rewards the sacrifices they are making to keep the book market well-rounded.
If you are a reader who extensively uses KU for reading, perhaps consider occasionally buying non-KU books and supporting authors who are wide. Maybe even start an account on another vendor for those books. You might be surprised to see how many book sets are available that aren't sold on Amazon because of the pricing limits there that penalize larger books sets.
If you already buy ebooks on other platforms, maybe consider seeing one fewer movie (or whatever) a month and instead buying a couple extra ebooks! Authors will thank you.
Why Don't Other Platforms Push Back?
Meanwhile, some of the other platforms with a potential for growth could push back. For instance, iBooks and Google Play don't need to offer the Kindle app, which allows Amazon purchases through their platforms to Amazon. After all, you don't see Amazon offering a Google Book or iBooks app! These companies could expand their ebook lines and promote them a lot better than they are doing now. Other companies like Kobo and Barnes & Noble appear to really be working hard to increase their readership. I guess we'll see.
Future Uncertain
As for me, I'm not sure what the future will hold, but for now, I will continue to stay with wide distribution for as long as I can pay the bills and feed my kids. On the bright side, with a million books in KU, there is more room for my stories on other platforms and in countries that don't depend so much on the big Zon. So far, I'm having a small measure of success at focusing on building my audience on these platforms, and I'm hoping to build more. Slowly but surely is my motto.
It helps to have the most friendly and loyal readers behind me. I've said it before, and I'll say it again: I couldn't do what I love without you. My stories exist because of your support.
You are the best!
Well, that's all for today. Stay safe and take care of yourself over the next few months as this coronavirus wears itself out. Good thing you all love books—it's one of the best entertainments at any time but particularly now.
What do you think about Kindle Unlimited versus a wide distribution? Love to hear in the comments below! 

Copyright 2020 Teyla Rachel Branton
Reuse notice: you are free to print Exclusive with Amazon KU or Wide Distribution: Where I Sell eBooks and Why for personal use or non-commercial use with friends, share this post link anywhere, quote a short excerpt with attribution and a link to this site, but you may not use this post in its entirety on your own page. Thank you for caring about copyright.